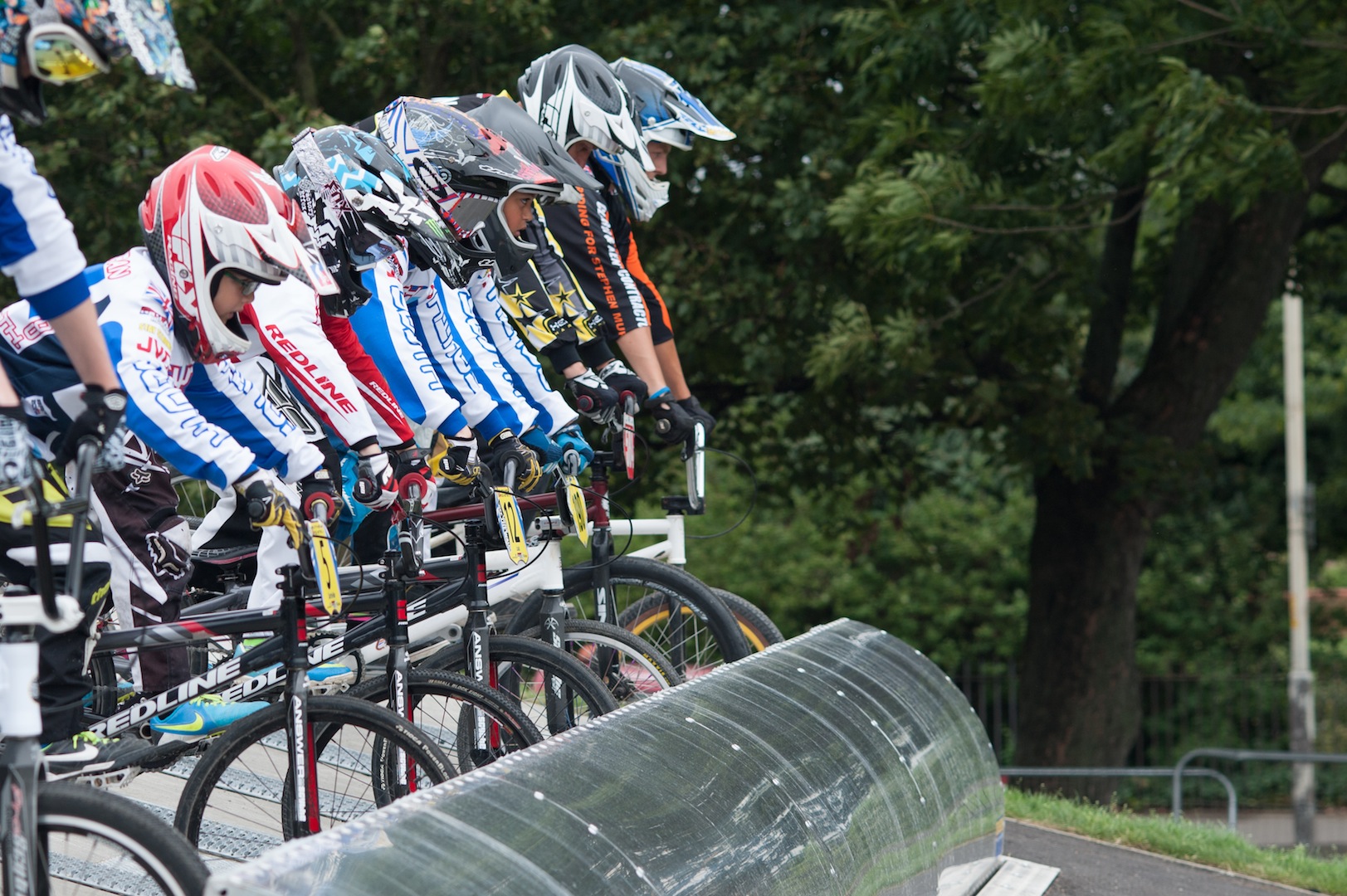 On Saturday 19th April (Easter weekend) Peckham BMX Club will be hosting the first ever race event at the track featuring six local radio DJs and BMX riders to compete to win the BMX Radio Challenge trophy.
The BMX event day is open for riders all ages and abilities. We have free taster sessions at three times throughout the day where 15 riders will be able to get on a BMX bike every 15 minutes. Depending on BMX skills riders will be either guided to the track straight away or, for novice riders, continue to ride in the assessment area being coached by our qualified staff.
In addition to riding on the track for FREE from 10am to 5pm, the first 100 riders to register from 10am on Saturday 19th April be given a free London BMX snapback hat.
DJs from these six local radio stations will also be racing – LightningFM.co.uk (90.8 FM), LondonliveFM.co.uk (103.0 FM), OnTopFM.net (95.5 FM), SDanceLive.com (96.1FM), VibesFM.net (93.7 FM), WeareBANG.com (103.6FM). The event has been a great topic of conversation with the DJs for the past week, so please tune in to hear them talk about their excitement of being involved in first ever the BMX Radio Challenge trophy.
Event day programme on Saturday 19th April
10am to 12.30pm – 'Rock up and ride' free taster sessions for all levels – 15 riders every 15 minutes
12.30 – The FREE fun day event starts
BMX demos from pro riders, including World Champion Quillian Isidore and lots more expert club riders
Celebrity DJs playing music from your local radio stations
Two main races of the day with prizes awarded for each race and the overall winning team
25 feet giant screen to watch BMX film excerpts from races and the 1 Way Up film
Strider bikes for two to five years (register with Peckham BMX Club on the day)
Learn how to repair your bike with locally trained BMX bike mechanics*
*A local community project run by PEM People where young people are trained to be City & Guilds certified bike mechanics (visit http://nnamdiokwulu.wix.com/pempeople to learn more).
There will be two more taster sessions during the afternoon so, on arrival, riders are asked to inform the BMX gate supervisor to be allocated a 15 minute time slot, and then go to the information tent to register at the Peckham BMX Club desk. We have capacity for 300 young people to ride the track from 10am to 5pm, and riders can continue after the event closes as the track reverts to normal operating hours from 5pm to 9pm.
They'll be great music playing all day, healthy and tasty food on sale, and demonstrations of the best BMX performances.
Please tell your friends and family to come along to support the club event to make this a successful and memorable day for everyone.
See you there!
CK Flash
PS: Like us on Facebook – PeckhamBMX so that you are kept up to date with all the news.
Below you will see links to other pages where you will find out how to book sessions, the holiday and term time programmes, what to wear in health and safety and how riders can join the Peckham BMX club.