Burgess Park is a public park situated in the London Borough of Southwark, in an area between Camberwell, Walworth and Peckham. At 56 hectares, it is one of the largest parks in South London.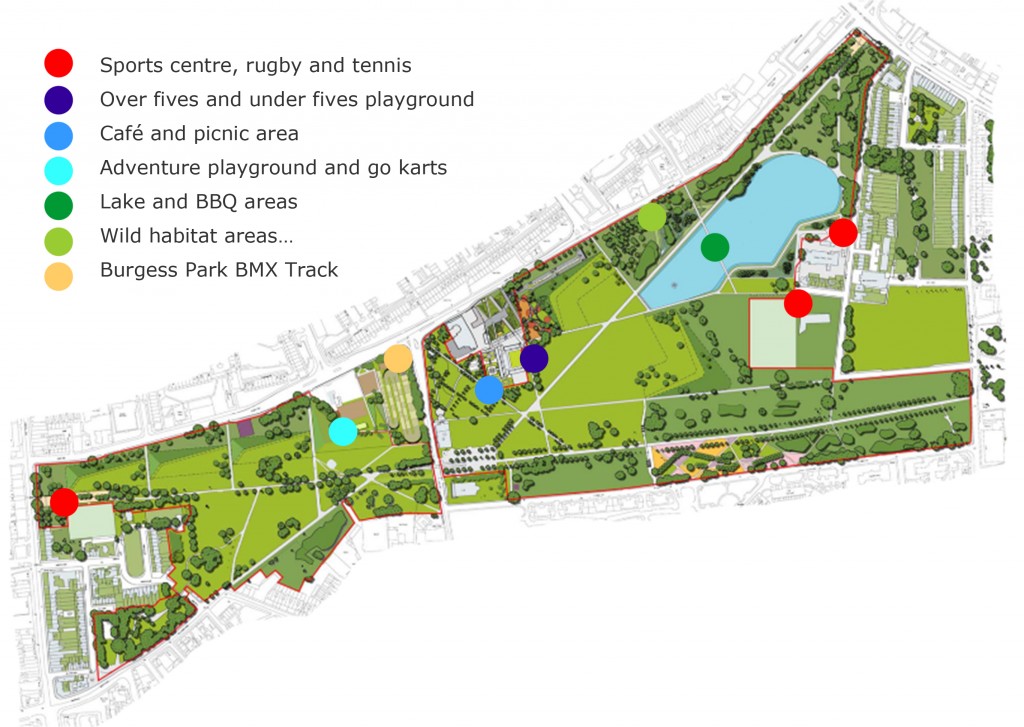 Unlike most other parks in London, Burgess Park was carved out of a highly built-up area of the city. Virtually all the land now occupied by the park was previously housing, industry and transport infrastructure. The idea for Burgess Park came out of the 1943 Abercrombie plan for open spaces in London, and the land has been gradually assembled and landscaped over the subsequent decades, first by the London County Council, then the Greater London Council, and since the mid-1980s, the London Borough of Southwark. An important stage in the construction of the park was the closure of the Grand Surrey Canal in the early 1970s, which terminated at Addington Wharf on Walworth Road. The Canal served the Surrey Commercial Docks, and the area near Camberwell was full of 19th century streets, houses and industrial buildings (including a ginger beer factory), many of which had suffered heavy bomb damage during WWII. The stretch of canal now incorporated in the Park is the site of Camberwell Wharf, which was virtually straight. Other land incorporated in the park was occupied by housing. While some of this housing was in poor condition, a lot of perfectly serviceable homes were demolished to build the park, which resulted in strong local feelings about the park.
In July 2012 the park reopened following an £8million redevelopment project, and in August 2013 the BMX track opened.