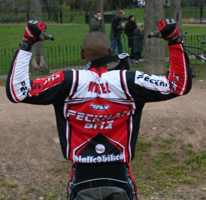 Do you want to belong to a club that inspires you to live your BMX dream?
Just a few names that are living their dreams which all began at Peckham BMX Club
Quillan Isidore – World Champion 2012
Tre Whyte – Olympic Development Rider
Kai Whyte – NINE times National No. 1 Champion
Blaine Davis – World No. 7 Champion
Kat Davidson – National No. 1 Champion
… and many, many others…
what about you?
If you would like to join up to Peckham BMX Club please read our track info and use our contact form and submit your details
Session cost £5 for members, £4 Sibblings
£8 for non members
Annual Membership £25